Tyler W. Yandow Architect
The firm of Tyler W. Yandow A.I.A. Architect is located in Dorset, VT just off Route 30. We provide architectural services primarily for residential clients in southern Vermont.
Our design solutions are a conscious blend of our clients' unique needs and the surrounding context. We believe strongly in creating a "sense of place" which respects the natural and built environment, and provides our clients with a connection to what is important to them. This is accomplished through detailed documentation of program requirements followed by design providing a framework to support your needs.
The success of our projects is based on assembling a unique project team for each client. Construction managers, contractors, sub-contractors, and consultants become integral players as soon as possible. We believe in "The Three E's": Everything, Everyone, Early. By promoting open communication among everyone involved with your project, we optimize the experience and knowledge of the entire project team as well as creating natural conduits for coordination of work.
---
Latest Project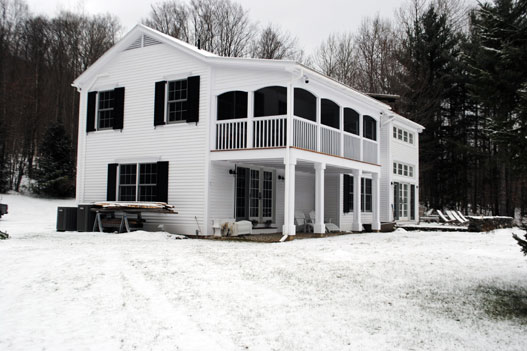 Major Renovation 3